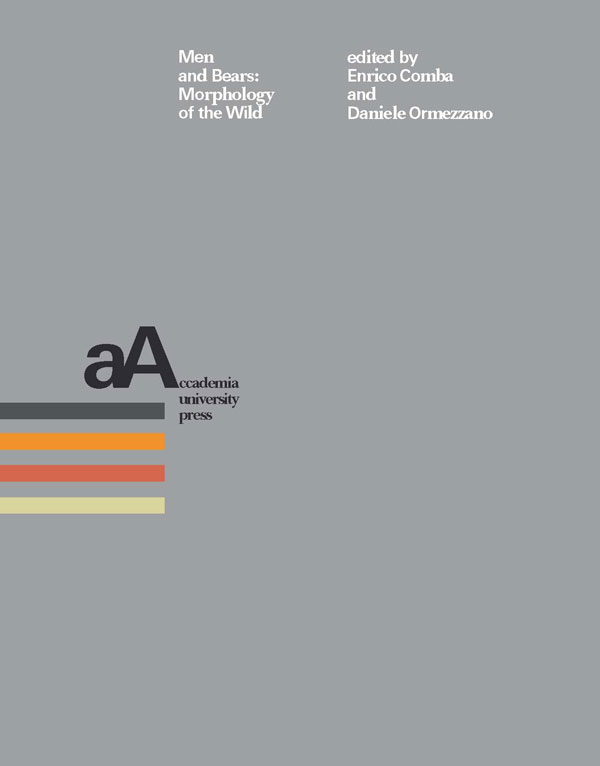 Men and Bears Morphology of the Wild
a cura di Enrico Comba, Daniele Ormezzano
The time of Carnival represents a "wild" time at the end of winter and pointing to the beginning of a new season. It is characterized by the irruption of border figures, animal masks, characters which recall the world of the dead and which bring within themselves the germ of a vital force, of the energy that produces the reawakening of nature and announces the growth and fertility of the new crops. This wild domain shows itself under the shapes of a contiguity between human and animal: the costumes, the masks, refer to a world in which the characteristics of the human and those of the animal are fused and intertwined. Among these figures, in particular, emerge those of the Wild Man, the human being who takes on animal-like attributes and aspects, and of the Bear, the animal that, more than all the others, gets as close as possible to the human and seems to reflect a deformed image of it. Such symbolic images come from far off times and places to tell a story that belongs to our common origins. The bear assumes attributes and functions alike in very different cultural contexts, such as the Sámi of Finland or North-American hunter-gatherers, and represents a boundary between the world of nature and the human world, between the domain of animals and the difficult construction of humanity: a process continued for centuries, perhaps millennia, and which cannot still be said complete.
anno di pubblicazione 2019
pp. 304
ISBN cartaceo 9788831978774
ISBN pdf 9788831978781
Professore di Antropologia delle Religioni all'Università di Torino. Il suo principale interesse di studio consiste nell'analisi dei sistemi religiosi e della mitologia dei popoli nativi nordamericani. Ha condotto ricerche sul campo negli Stati Uniti, in Canada e in Siberia.
---
Conservatore della sezione di Paleontologia presso il Museo Regionale di Scienze Naturali di Torino. Dopo la tesi di laurea in Scienze Naturali, discussa all'Università degli Studi di Torino, sulla ricostruzione di uno scheletro di
Ursus spelaeus
, ha continuato ad occuparsi di orsi tanto fossili che attuali sia dal punto di vista naturalistico che culturale in occasione di mostre, convegni e conferenze.